OneCloud Meet: How to Edit your Custom Meeting ID
How to Edit Your Custom Meeting ID
1. Go to OCMeet.us.
2.
Login
using your OneCloud Meet or OneCloud credentials.

Note:

This feature requires you to be logged in.
3. Once logged in, click the drop-down menu next to your name: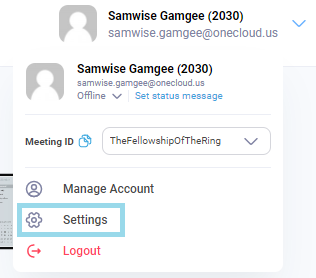 4. On the lefthand side of the settings menu select "Personal Meeting ID"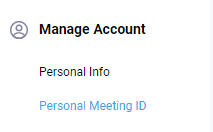 5. Select to create a "New Meeting ID" or "Edit Meeting ID"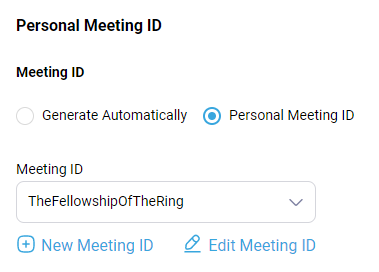 6. Enter in your desired meeting ID and optional white-label information and click "Add":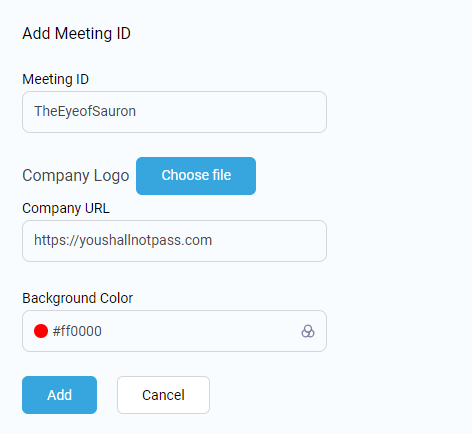 7. Now when you start or schedule a meeting, your Meeting ID and URL will use your custom meeting ID. This is convenient if you want to meet with a group regularly, you can always send them your unique ID similar to a direct phone number.

Related Articles

OneCloud Meet: V2.0 Release Notes

New Features Camera and Mic checks before joining a meeting Test Mic play playback Auto-knock new guests Allow customization of in meeting UI Random meeting room ID Show past meeting participants OneCloud status updates Dark Mode and Light Mode ...

OneCloud Meet: V2.0.1 Release Notes

New Features OneCloud Meet PWA Google Calendar Integration Bug Fixes Some participants joining meeting with moderator privileges Fixes to add and edit of personal meeting IDs Fixes to Microsoft 365 calendar syncing Copy link had incorrect meeting url ...

OneCloud Meet: How to Start a Meeting Room

How to start a meeting room on OneCloud Meet.com (free version) 1. Go to OCMeet.us. OneCloud Landing Page 2. Click Start a new Meeting. 3. The meeting will start with the Lobby featue enabled. The Lobby feature requires users to 'knock' on the 'door' ...

OneCloud: Analytics Wallboard Guide

Welcome to the call center analytics user guide. This article has been designed to help familiarize you with the basic layout, as well as guide you through creating an analytics board and some advanced features. Accessing the Analytics Board Note: To ...

OneCloud Meet: How to Join a Meeting

From your DASHBOARD Your OneCloud Meet home screen will show you a list of your upcoming scheduled meetings. From your WEB BROWSER To join a meeting, click the Join Meeting icon from your home screen. Enter the OneCloud Meet Meeting ID, found in the ...